Calendar
Brown Open House

Aug 22

5:30 PM to 6:30 PM

Byron Center Brown Elementary

First Day of School

Aug 28

Byron Center Brown Elementary

No School

Aug 31

Byron Center Brown Elementary

No School

Sep 3

Byron Center Brown Elementary

Picture Day

Sep 5

Byron Center Brown Elementary

This event has a Google Hangouts video call. Join: https://plus.google.com/hangouts/_/bcpsk12.net/jlake?hceid=YmNwc2sxMi5uZXRfbjRnN280OGNhNWJoMGMxajhiNm9oc2NuYWdAZ3JvdXAuY2FsZW5kYXIuZ29vZ2xlLmNvbQ.22ig884119jbn3nhha9gv54pqe&hs=121
Brown SpotLight
Brown Elementary Open House
Please join us for Brown's Open House on Wednesday, August 22 from 5:30-6:30 PM. New families to Brown are invited to a special introduction from 5:00-5:30 PM on the Brown Elementary playground!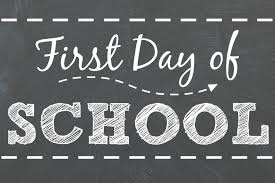 First Day of School
Our first day of school is Tuesday, August 28th. Looking forward to seeing all of the smiling faces!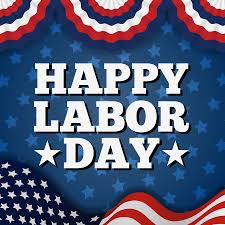 No School
No school on Friday, August 31st and Monday, September 3rd for Labor Day.

Attendance
If your student is going to be absent or late, please let the office know. You may call at 616.878.6200 or email brattendance@bcpsk12.net
Principal's Message
Hello Brown Elementary Families,
Can it really be the beginning of another year?! Living in Michigan we thoroughly enjoy our beautiful summer. I hope that each family of Brown and Byron Center Public Schools was able to take time to enjoy the joy that is Michigan. Along with the beauty, we also saw a summer that was particularly dry and children were able to be outside more than many summers in the past. While the work we do in elementary school is so important, summer is a great time for families and students to re-energize, get outside, and play with their friends. I am excited to review the Kent District Library summer reading program results as many students take part in this fun, exciting challenge as well. While summer is wrapping up and we begin to think about school again, the teachers at Brown have worked hard to keep the excitement and joy going throughout the school year. We are all very excited to see familiar returning faces, and equally excited to welcome our new friends in kindergarten and new students to the district!
The teachers have spent countless hours this summer preparing for the 2018-2019 school year. They have traveled the country in search of the best professional development to ensure only the highest quality of instruction. Many staff members spent time training with the creator of our ELA program, Lucy Calkins. Using their time with Mrs. Calkins and her staff they are more prepared to bring the joy and love of reading and writing to the students. I am very proud of the time the teachers spend learning new ways to teach and support learning in the classroom every year. Teacher teams have worked together during the summer to better align themselves and focus on how to find more success academically, socially, and behaviorally this year at Brown! Please help me in bringing joy to their lives at Brown as the families at Brown have done for so many other teachers before them.
The 2018-2019 school year is going to be great and I am excited to have your children as part of it.
Proud to be a Bulldog!
Mr.Gitler
Principal
Quick Links:

Go to Lunch Deposits and Balances


Go to Free and Reduced Lunch Application


Go to the Counseling Website


Go to KISD School News Network


Go to STEM Class Blog


Go to the Brown Elementary Lunch Menu

Regular School Hours: 8:30am-3:40pm