Marshall SpotLight

Grandparents/Special Visitors Day
Mark your calendar! Nov. 4 will be a special day for Grandparents and Special Visitors at Marshall. More information will be coming home soon.
Halloween Parade/Parties
The costume parade will begin at 2pm on Oct. 28. Information and RSVP's were sent home last week.
Lunch Menus
Lunch Menus will not be sent home monthly. To print out a menu for home use, please follow the link.
More...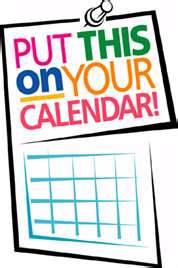 Parent/Teacher Conferences
Conferences will be November 15 & 16 this year. Teachers have sent home notes concerning time/date selections. Please fill out and return to school promptly! Thanks!
Principal's Message
Welcome to Marshall Elementary!
Have you heard the news? Marshall was nominated and officially named a 2016 National Blue Ribbon School today! We are so proud of our staff, students, parents, and community! Thank you for helping Marshall be a great place to learn!

We have lots of things going on in October at Marshall. From Homecoming to Fall parties to Walk-A-Thon, we are busy! The week of Oct. 3-7, we will be celebrating Homecoming Week with the entire district by having spirit days. We'll finish the week with the Homecoming Parade on Friday, Oct. 7, at 5:30 followed by the BC football game.
The week of Oct. 10-14, we will have spirit days for Walk-A-Thon. Thank you to all of the incredible Marshall parents who have been working so hard for the last 6 months preparing everything for the "Walk on the Wild Side" Walk-A-Thon. It will be a great day, so please feel free to join us as we walk on October 14 throughout the day.

Lastly, we will be celebrating Halloween and fall on Friday, October 28, starting with a parade for the entire school at 2:00 and classroom parties to follow.

Homecoming Week
October 3 - Stripes vs. Tie Dye Day
October 4 - Pro vs. College Day
October 5 - Stuffed Animal Day
October 6 - Disney vs. SuperHero Day
October 7 - BC Pride Day

Walk-A-Thon Week
October 10 - Print/Camouflage Day
October 11 - Ear/Tail/Hat Day
October 12 - Favorite Mascot/Jersey Day
October 13 - BC Bulldog Spirit Day
October 14 - Marshall Shirt Day (provided by the MAPS Group)

Have an awesome October!

Interim Principal
Kari Anama
Phone: 616-878-6300
Read Current Newsletter
Go ToLunch Deposits and Balances
Go To School Messenger
Go to Reading Counts Book List
Read Common Core - Language
Read Common Core - Math
Read Kindergarten I Can Statements
Read 1st Grade I Can Statements
Read 2nd Grade I Can Statements
Read 3rd Grade I Can Statements
Read 4th Grade I Can Statements