Marshall SpotLight

Bus Driver Appreciation Day
Help us celebrate our wonderful bus drivers on Thursday, May 25. A short note or small token of appreciation from the students is a great way to say thanks!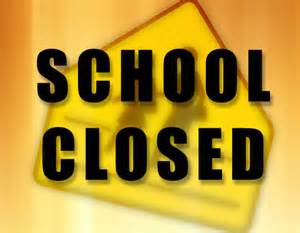 No School!
Monday, May 29 is Memorial Day. There will be no school that day.
Popcorn Day!
Our final popcorn day of the year will be Friday, May 26. Each bag is 50 cents!

Talent Show
The Marshall Talent Show will take place on May 31 at 1:30pm.
Principal's Message
Welcome to Marshall Elementary!
May 16, 2017

Dear Parents/Guardians of Marshall Students:
I hope this note finds you well as we wrap up the end of another successful school year. Thank you for your continued support of Marshall Elementary. Throughout the years, the strong parent partnership has been extremely valued as we work together to support our students. You have been there to help, not only your own children, but all students. Your continuous care through fundraisers, Watchdog Dads, volunteering on field trips, and many other areas is noticed and appreciated.
The last few years have brought changes in leadership at Marshall Elementary. Though challenging, your effort has allowed great things to continue to happen at Marshall Elementary and throughout Byron Center Public Schools.
I am pleased to announce that Mr. John Krajewski was approved at the Board of Education meeting last night as the new Principal at Marshall Elementary. Mr. Krajewski brings with him a wealth of experience and extreme excitement for the position. Mr. Krajewski has been with Byron Center Public Schools for over 15 years in teaching and administrative roles. Most recently, he has been the Principal at West Middle School. During his time there, Mr. Krajewski was able to focus on the rigor of teaching and learning and also create a culture where all students feel welcomed. The teaching staff experienced the same enthusiasm from Mr. Krajewski which created an environment for successful growth.
This same excitement and passion makes Mr. Krajewski a wonderful fit to lead Marshall for many years to come. When you see him over the next few weeks, please congratulate him and officially welcome him to Marshall! As always, if you have any questions, please do not hesitate to ask. Have a great end to the school year!

Sincerely,



Kevin Macina Assistant Superintendent



Read Current Newsletter


Go ToLunch Deposits and Balances


Go To School Messenger


Go to Lunch Menu


Go to Reading Counts Book List