Calendar
Calendar

‹

April

2019

›

S
M
T
W
T
F
S
1

Apr 1

Spring Break

Calendar:

Byron Center Brown Elementary

2

Apr 2

Spring Break

Calendar:

Byron Center Brown Elementary

3

Apr 3

Spring Break

Calendar:

Byron Center Brown Elementary

4

Apr 4

Spring Break

Calendar:

Byron Center Brown Elementary

5

Apr 5

Spring Break

Calendar:

Byron Center Brown Elementary

6
7
8
9

Apr 9

Western Day

Calendar:

Byron Center Brown Elementary

10
11
12
13
14
15
16
17
18
19
20
21
22
23
24
25

Apr 25

6:00 PM to 7:30 PM

Arts in the School

Calendar:

Byron Center Brown Elementary

26
27
28
29
30
Upcoming Events
Arts in the School

Calendar:

Byron Center Brown Elementary

Muffins in the Morning

Calendar:

Byron Center Brown Elementary

4th Grade M-Step-ELA

Calendar:

Byron Center Brown Elementary

Dynamite Dawgs Run

Location:

Bicentennial Park, 8085 Byron Center Ave SW, Byron Center, MI 49315, USA

Calendar:

Byron Center Brown Elementary

4th Grade M-Step-ELA

Calendar:

Byron Center Brown Elementary

4th Grade M-Step-Math

Calendar:

Byron Center Brown Elementary

Favorite Sport Day

Calendar:

Byron Center Brown Elementary
Brown SpotLight
Arts in the School
Please join us on April 25 between 6:00-7:30pm to celebrate the artistic growth and achievements of our students!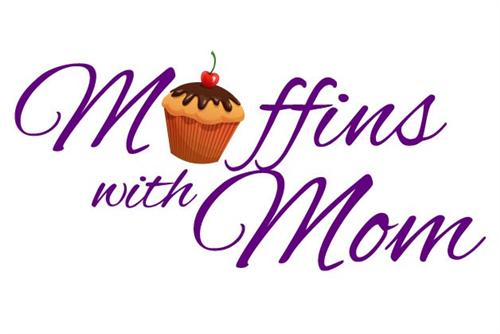 Muffins in the Morning
Please join us for Muffins with Mom or Special Female Friend on May 3 from 7:15am-8:00am

Attendance
If your student is going to be absent or late, please let the office know. You may call at 616.878.6200 or email brattendance@bcpsk12.net
Principal's Message
Hello Brown Family!
It is hard to believe that next week is our last full week of April before May comes! There is nothing better than getting students outside each day as the weather warms and not taking more than 10 minutes to put on snow gear!
The next seven weeks are full of great learning and some testing. As attendance is paramount for student learning, please continue to support the district and school by having your children to school each day. We love having the children here and they grow tremendously during this time of the school year. The entire Brown staff is looking forward to the coming weeks we have with your precious children!
Proud to be a Bulldog!
Mr. Gitler
Kindergarten Registration - Byron Center is in full swing for the upcoming 2019-2020 school year. If you have not yet registered your kindergartener, please go to: bcpsk12.net and begin the online registration portion. After this has been completed, paperwork can be turned into the district office to finalize a spot for your child.
Get on Out and Vote! - Please see the included message from Superintendent Dan Takens:
Hello BC Nation!
My office has been receiving calls and emails with questions regarding the May 7, 2019 Headlee Override vote. As a former Civics teacher I appreciate and encourage voters to research and learn as much as possible before voting. Therefore, the attached Headlee Override information document provides a helpful guide for the May 7, 2019 Headlee Override vote for your review.
Please call my office with any follow up questions and most importantly please exercise your right to vote on May 7!
We are BC!
Mr. Takens

Food Service Staff Needed - BCPS is growing and we are in need of more Food Service Subs. Please consider joining our fun, flexible, fast-paced team. This is a part-time/seasonal position. Receive paid training. Please contact Kerri Saltzgaber at 616-878-6115 or ksaltzgaber@bcpsk12.net for more information.

Arts in the School - This Thursday, April 25th at 6:00pm, all of the wonderful finished pieces from Mr. Labeau's art room will be on display. Mrs. Baar will also have the amazing 3rd and 4th grade choir performing for the event. The students have had a wonderful year creating and being creative! Please come on out for a great night!