Calendar
Brown SpotLight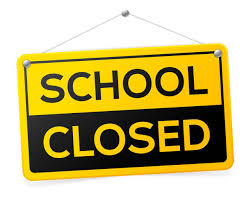 BCPS Closed Until Further Notice

Attendance
If your student is going to be absent or late, please let the office know. You may call at 616.878.6200 or email brattendance@bcpsk12.net
Principal's Message
Hello Brown Families,
It is hard to believe March is here, but with the sun shining we are all happy to welcome the new month! March also signifies a very special month in schools all across the nation, Reading Month! Staff and volunteers have worked hard to prepare a wonderful list of exciting events and activities for the students at Brown this month. This will all culminate at the end of the month, beginning of next month, with a reading party and sending the students off on Spring Break. It is going to be smiles all around and fun for all involved with reading month for the next 31 days.
I also want to thank you for your support of the Brown Carnival. The PUP group sold over 3,000 tickets in the first hour of the carnival. More important, the students had a great time playing the many free games with fun prizes. We are fortunate to have such an active parent group and community at-large at Brown and the students benefit from your care and attention.
In two weeks, March 16, there will be a PUP meeting to finalize the events for the 2019-2020 school year and to begin talking about the 2020-2021 school year. This meeting will also have a short presentation about the upcoming May 5th Byron Center Bond Election. We will meet at 9am to go over all of these wonderful meeting agenda items. Breakfast will also be provided for this meeting. Please contact Jen Lake (jlake@bcpsk12.net) in the office if you plan on attending so we may plan accordingly for breakfast.
As a reminder, the Parent/Teacher Conference Link was sent out last week. Please choose the time that works best for your family to attend conferences. Thank you for your continued support and time to meet with your child's teacher. Report cards will be sent home with your child March 23rd in preparation for conferences. Please remember, this is a snapshot of where they currently are and there is plenty of time for growth and success for the remainder of the school year.
The weather is seemingly getting warmer and the students are doing a wonderful job in the building. It is our team effort (staff, students, and family) that continues to drive our great successes. Have a great day and week!
Proud to be a Bulldog!
Mr. Gitler