BCWMS CALENDAR
Calendar

‹

December

2019

›

S
M
T
W
T
F
S
1
2
3

Dec 3

7:30 AM to 8:00 AM

NJHS Meeting

Calendar:

Byron Center West Middle School

4
5

Dec 5

7:30 AM to 8:00 AM

Student Council Meeting

Calendar:

Byron Center West Middle School

7:00 PM to 8:30 PM

Seasonal Band Concert

Location:

Van Singel Fine Arts Center, 8500 Burlingame Ave SW, Byron Center, MI 49315, USA

Calendar:

Byron Center West Middle School

6

Dec 6

9:00 AM to 2:00 PM

8th Grade Choir Community Concert

Location:

Various Locations

Calendar:

Byron Center West Middle School

7
8
9

Dec 9

6:30 PM to 7:30 PM

Board of Ed Meeting NIS

Location:

8638 Byron Center Ave SW, Byron Center, MI 49315, USA

Calendar:

Byron Center West Middle School

6:30 PM to 7:30 PM

Board of Ed Meeting NIS

Location:

8638 Byron Center Ave SW, Byron Center, MI 49315, USA

6:30 PM to 7:30 PM

Board of Ed Meeting NIS

Location:

8638 Byron Center Ave SW, Byron Center, MI 49315, USA

10
11
12

Dec 12

7:30 AM to 8:00 AM

Student Council Meeting

Calendar:

Byron Center West Middle School

13

Dec 13

9:00 AM to 2:00 PM

Dolce Choir Community Concert

Location:

Various Locations

Calendar:

Byron Center West Middle School

14
15
16
17

Dec 17

7:30 AM to 8:00 AM

NJHS Meeting

Calendar:

Byron Center West Middle School

18
19
20
21
22
23

Dec 23

School Closed - Winter Break

Calendar:

Byron Center West Middle School

24

Dec 24

School Closed - Winter Break

Calendar:

Byron Center West Middle School

25

Dec 25

School Closed - Winter Break

Calendar:

Byron Center West Middle School

26

Dec 26

School Closed - Winter Break

Calendar:

Byron Center West Middle School

27

Dec 27

School Closed - Winter Break

Calendar:

Byron Center West Middle School

28
29
30

Dec 30

School Closed - Winter Break

Calendar:

Byron Center West Middle School

31

Dec 31

School Closed - Winter Break

Calendar:

Byron Center West Middle School
Upcoming Events
Board of Ed Meeting NIS

Location:

8638 Byron Center Ave SW, Byron Center, MI 49315, USA

Calendar:

Byron Center West Middle School

Student Council Meeting

Calendar:

Byron Center West Middle School

Dolce Choir Community Concert

Location:

Various Locations

Calendar:

Byron Center West Middle School

NJHS Meeting

Calendar:

Byron Center West Middle School

School Closed - Winter Break

Calendar:

Byron Center West Middle School

School Closed - Winter Break

Calendar:

Byron Center West Middle School

School Closed - Winter Break

Calendar:

Byron Center West Middle School
WMS SPOTLIGHTS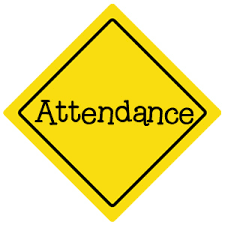 Attendance
If your student is going to be absent or late, please let the office know. You may call at 616.878.6500 or email westattendance@bcpsk12.net.
Bulldog Enhancement and Support Time
Does your student need extra homework help? How about a quiet place to work on assignments? If so, please encourage your son/daughter to attend BEST (Bulldog Enhancement and Support Time)! BEST is offered on the following days in the Library: Mondays and Wednesdays: 7:20am-7:50am Tuesdays and Thursdays: 2:50pm-3:20pm Students can check-in inside the Main Office and then head to the Library. If they are attending after school on Tuesdays and Thursdays, they will need to arrange for a ride home as transportation is not provided. Please call the office at 878.6500 with any questions!
PRINCIPAL'S MESSAGE
Welcome to Byron Center West Middle School!
What an amazing start to the year! Our 7th and 8th graders sure have acclimated quickly to BCWMS! From academics to our extra-curriculars, our students at West are off to a fantastic start to the school year!
Communication is key! We pride ourselves on consistent communication in Byron Center to all of our stakeholders. Please continue to look for our Weekly Newsletter that we send out every Friday, as well as emails from our main office with updates and information. Our teachers are always communicating, so please continue to look for communication from them about upcoming assignments, lessons, and activities.
RISE is going great at West! As we continue to support our students both socially and emotionally, our RISE program supports all students. RISE stands for Reach, Impact, Stand, and Empower. Our first semester we are focusing on Reach and Impact, and each week we emphasize an area with our students. From our RISE bracelets that our students wear each day, to lessons in the classroom, to the intentional conversations that our staff has with each student, we want to continue to support all of our students socially and emotionally so they are confident learners. We will continue to have our RISE assemblies every nine weeks, as well as other celebrations and opportunities for student recognition. Preparing all of our students for their next step, and helping create their success story will continue to be our goal as we work with every 7th and 8th grade student to be ready for their high school years.
Please reach out to me with any questions, and I look forward to continuing to be a partner with you in regards to your daughter or son's education. Go BC!
Jeff Wierzbicki, Principal
jwierzbicki@bcpsk12.net
616.878.6500