BCWMS CALENDAR
Calendar

‹

April

2020

›

S
M
T
W
T
F
S
1
2
3

Apr 3

School Closed - Spring Break

Calendar:

Byron Center West Middle School

4
5
6

Apr 6

School Closed - Spring Break

Calendar:

Byron Center West Middle School

7

Apr 7

School Closed - Spring Break

Calendar:

Byron Center West Middle School

8

Apr 8

School Closed - Spring Break

Calendar:

Byron Center West Middle School

9

Apr 9

School Closed - Spring Break

Calendar:

Byron Center West Middle School

10

Apr 10

School Closed - Spring Break

Calendar:

Byron Center West Middle School

11
12
13

Apr 13

6:30 PM to 7:30 PM

Board of Ed Meeting Board Room

Location:

8542 Byron Center Ave SW, Byron Center, MI 49315, USA

Calendar:

Byron Center West Middle School

6:30 PM to 7:30 PM

Board of Ed Meeting Board Room

Location:

8542 Byron Center Ave SW, Byron Center, MI 49315, USA

14

Apr 14

7:55 AM to 2:45 PM

8th Grade PSAT Testing

Calendar:

Byron Center West Middle School

6:00 PM to 7:15 PM

BCPS Bond Forum @ Countryside

15
16

Apr 16

7:30 AM to 8:00 AM

Student Council Meeting

Calendar:

Byron Center West Middle School

17
18

Apr 18

Band Solo & Ensemble Festival

Calendar:

Byron Center West Middle School

19
20

Apr 20

6:00 PM to 7:00 PM

Countryside Kindergarten Round-Up

21

Apr 21

6:00 PM to 7:00 PM

Brown Kindergarten Round-Up

6:00 PM to 7:00 PM

P.A.W. Meeting

Location:

Byron Center West Middle School, 8654 Homerich Ave SW, Byron Center, MI 49315, USA

Calendar:

Byron Center West Middle School

The meeting will be in the Media Center

22

Apr 22

6:00 PM to 7:00 PM

Marshall Kindergarten Round-Up

23
24
25
26
27

Apr 27

5:15 PM to 6:15 PM

DTR Board of Ed Special Meeting

28
29
30

Apr 30

7:30 AM to 8:00 AM

Student Council Meeting

Calendar:

Byron Center West Middle School

7:55 AM to 2:45 PM

8th Grade MSTEP History Testing

Calendar:

Byron Center West Middle School
Upcoming Events
School Closed - Spring Break

Calendar:

Byron Center West Middle School

School Closed - Spring Break

Calendar:

Byron Center West Middle School

School Closed - Spring Break

Calendar:

Byron Center West Middle School

School Closed - Spring Break

Calendar:

Byron Center West Middle School

School Closed - Spring Break

Calendar:

Byron Center West Middle School

Board of Ed Meeting Board Room

Location:

8542 Byron Center Ave SW, Byron Center, MI 49315, USA

Calendar:

Byron Center West Middle School

8th Grade PSAT Testing

Calendar:

Byron Center West Middle School
WMS SPOTLIGHTS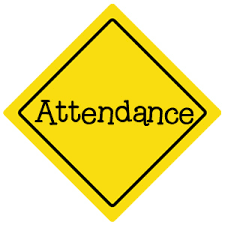 Attendance
If your student is going to be absent or late, please let the office know. You may call at 616.878.6500 or email westattendance@bcpsk12.net.
Bulldog Enhancement and Support Time
Does your student need extra homework help? How about a quiet place to work on assignments? If so, please encourage your son/daughter to attend BEST (Bulldog Enhancement and Support Time)! BEST is offered on the following days in the Library: Mondays and Wednesdays: 7:20am-7:50am Tuesdays and Thursdays: 2:50pm-3:20pm Students can check-in inside the Main Office and then head to the Library. If they are attending after school on Tuesdays and Thursdays, they will need to arrange for a ride home as transportation is not provided. Please call the office at 878.6500 with any questions!
PRINCIPAL'S MESSAGE
BC West Parents and Guardians,
It is hard to believe that we are midway through 3rd quarter here at West Middle School! The students worked very hard 1st semester and through the rigorous exam week. The staff if so proud of their efforts for the start of 3rd quarter and we want to continue to support their progress for the remainder of the school year.
This spring will mark the fifth administration of the Michigan Student Test of Educational Progress (M-STEP). This once-a-year test is given to all Michigan public school children in grades 3-8. The results from the test are used to report the academic progress of individual students to their families and to report overall student performance to the public.
In addition to the M-STEP, all 7th and 8th graders will complete the PSAT 8/9. The PSAT 8/9 measures the knowledge and skills that research shows are most essential for college and career readiness and success, at the level of content and skill appropriate for eighth and ninth grades. As a district, we have decided to have all of our 7th graders take the PSAT 8/9 to begin to prepare for their 8th grade PSAT 8/9, which is now a state accountability test. We look forward to preparing all of our students for these important assessments that provide our staff with detailed information about how to prepare your daughter/son for their high school years.
If you have any questions about the state assessments, please contact the Main Office at 616-878-6500.
Jeff Wierzbicki, Principal
jwierzbicki@bcpsk12.net
616.878.6500