BCWMS CALENDAR
Calendar

‹

January

2020

›

S
M
T
W
T
F
S
1

Jan 1

School Closed - Winter Break

Calendar:

Byron Center West Middle School

2

Jan 2

School Closed - Winter Break

Calendar:

Byron Center West Middle School

3

Jan 3

School Closed - Winter Break

Calendar:

Byron Center West Middle School

4
5
6
7
8
9

Jan 9

7:30 AM to 8:00 AM

Student Council Meeting

Calendar:

Byron Center West Middle School

10
11
12
13

Jan 13

3:00 PM to 5:00 PM

Boys' Wrestling Practice Begins

Location:

Byron Center High School, 8500 Burlingame Ave SW, Byron Center, MI 49315, USA

Calendar:

Byron Center West Middle School

3:00 PM to 5:00 PM

Girls' Basketball Tryouts

Location:

Byron Center West Middle School Gymnasium

Calendar:

Byron Center West Middle School

Girls' trying out must be signed up through FinalForms and must have a physical on file in the main office dated after April 15, 2019.

6:30 PM to 7:30 PM

Board of Ed Meeting Board Room

Location:

8542 Byron Center Ave SW, Byron Center, MI 49315, USA

Calendar:

Byron Center West Middle School

6:30 PM to 7:30 PM

Board of Ed Meeting Board Room

Location:

8542 Byron Center Ave SW, Byron Center, MI 49315, USA

14

Jan 14

3:00 PM to 5:00 PM

Girls' Basketball Tryouts

Location:

Byron Center West Middle School Gymnasium

Calendar:

Byron Center West Middle School

Girls' trying out must be signed up through FinalForms and must have a physical on file in the main office dated after April 15, 2019.

15

Jan 15

7:55 AM to 11:05 AM

Half Day - MidTerm Exams

Calendar:

Byron Center West Middle School

3:00 PM to 5:00 PM

Girls' Basketball Final Cuts for Black Team

Location:

Nickels Intermediate Gymnasium

Calendar:

Byron Center West Middle School

16

Jan 16

7:30 AM to 8:00 AM

Student Council Meeting

Calendar:

Byron Center West Middle School

7:55 AM to 11:05 AM

Half Day - MidTerm Exams

Calendar:

Byron Center West Middle School

17

Jan 17

End of Quarter 2/Semester 1

Calendar:

Byron Center West Middle School

7:55 AM to 11:05 AM

Half Day - MidTerm Exams

Calendar:

Byron Center West Middle School

18
19
20

Jan 20

3:15 PM to 4:15 PM

Boys' Swim and Dive Begins

Location:

Byron Center High School Pool

Calendar:

Byron Center West Middle School

Boys' wanting to participate in Swim/Dive must have all their information filled out on FinalForms and a current sports physical in the main office dated after April 15, 2019 to be able to participate.

21
22
23
24
25
26
27
28
29
30
31
WMS SPOTLIGHTS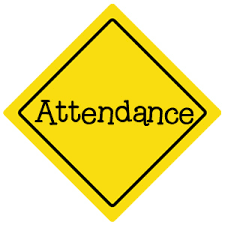 Attendance
If your student is going to be absent or late, please let the office know. You may call at 616.878.6500 or email westattendance@bcpsk12.net.
Bulldog Enhancement and Support Time
Does your student need extra homework help? How about a quiet place to work on assignments? If so, please encourage your son/daughter to attend BEST (Bulldog Enhancement and Support Time)! BEST is offered on the following days in the Library: Mondays and Wednesdays: 7:20am-7:50am Tuesdays and Thursdays: 2:50pm-3:20pm Students can check-in inside the Main Office and then head to the Library. If they are attending after school on Tuesdays and Thursdays, they will need to arrange for a ride home as transportation is not provided. Please call the office at 878.6500 with any questions!
PRINCIPAL'S MESSAGE
BC West Parents and Guardians,
The year is flying by! We are nearing our Winter break, as well as semester exams in January. We are looking forward to continuing to prepare our students as best as possible as we near the finish of our first semester!
Communication is key as we continue to support all students at West! We pride ourselves on consistent communication in Byron Center to all of our stakeholders. Please continue to look for our Weekly Newsletter that we send out every Friday, as well as emails from our main office with updates and information. Our teachers are always communicating, so please continue to look for communication from them about upcoming assignments, lessons, and activities.
Our 7th graders are now understanding the pace and rigor of West Middle School and doing a fantastic job, and we are continuing to prepare 8th graders for their 9th grade year at Byron Center High School. As we turn the corner into our second semester, we look forward to providing a top-notch education both academically and socially/emotionally. We will be sure to communicate upcoming testing dates for the PSAT for our 8th graders and the M-STEP for our 7th graders as the fourth quarter approaches.
Please reach out to me with any questions, and I look forward to continuing to be a partner with you in regards to your daughter or son's education. Go Bulldogs!
Jeff Wierzbicki, Principal
jwierzbicki@bcpsk12.net
616.878.6500