Marshall Calendar
Calendar

‹

January

2020

›

S
M
T
W
T
F
S
1

Jan 1

No School - Christmas Break

Calendar:

Byron Center Marshall Elementary

2

Jan 2

No School - Christmas Break

Calendar:

Byron Center Marshall Elementary

3

Jan 3

No School - Christmas Break

Calendar:

Byron Center Marshall Elementary

4
5
6

Jan 6

8:30 AM to 9:30 AM

Welcome Back - School Resumes

Calendar:

Byron Center Marshall Elementary

7
8
9
10
11
12
13

Jan 13

6:00 PM to 6:30 PM

MAPS Meeting Cancelled

Calendar:

Byron Center Marshall Elementary

6:30 PM to 7:30 PM

Board of Education Meeting (at Admin.)

Calendar:

Byron Center Marshall Elementary

14
15
16

Jan 16

12:00 PM to 1:00 PM

1/2 Day of School - Noon Dismissal

Calendar:

Byron Center Marshall Elementary

17

Jan 17

12:00 PM to 1:00 PM

1/2 Day of School - Noon Dismissal

Calendar:

Byron Center Marshall Elementary

18
19
20
21
22
23
24
25
26
27
28
29
30
31
Upcoming Events
Spring Count Day

Calendar:

Byron Center Marshall Elementary

3rd Grade Wax Museum

Time:

9:30 AM to 10:30 AM

Calendar:

Byron Center Marshall Elementary

Valentine Parties (Classroom)

Calendar:

Byron Center Marshall Elementary

No School

Calendar:

Byron Center Marshall Elementary

No School

Calendar:

Byron Center Marshall Elementary
Marshall SpotLight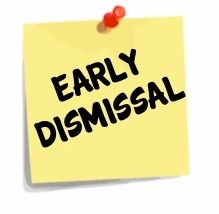 1/2 Days
Jan. 16 & 17 are both half days of school. Students will be dismissed at noon.
Attendance
Please remember to call the office at 616.878.6300 by 8:30am to report your child absent or late. Or you can send an email to our attendance line using the link below.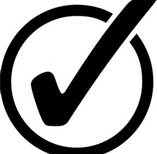 MAPS Meeting
There will be a MAPS Meeting on January 13. Pizza dinner at 6:00 and the meeting at 6:30. Free childcare is provided
Principal's Message
Welcome to Marshall Elementary!
Hello Marshall Families!
Hope the New Year is off to a wonderful start for all of you! We are excited to get back into the routine of school.
Please keep in mind to dress your students warmly for outside recess each day. The students go out each day unless the temperature/windchill is below 0. The students need snow pants, jackets, hats and gloves. Your help with this is greatly appreciated.
We will have half days on January 16 and 17. The students will be dismissed at noon.
As always, if you have any questions, please call the school office at 878-6300.
Go Bulldogs!
John Krajewski, Principal

Read Current Newsletter

Read Marshall's AER (Annual Education Report)

Read Marshall Parent Involvement Policy


Go To Lunch Deposits and Balances


Go to Lunch Menu


Go to Reading Counts Book List