Marshall Calendar
Calendar

‹

October

2019

›

S
M
T
W
T
F
S
1

Oct 1

8:00 AM to 9:00 AM

Terrific Hat Tuesday

Calendar:

Byron Center Marshall Elementary

2

Oct 2

8:00 AM to 9:00 AM

Workout Wednesday

Calendar:

Byron Center Marshall Elementary

8:30 AM to 9:30 AM

Fall Count Day!

Calendar:

Byron Center Marshall Elementary

3

Oct 3

8:00 AM to 9:00 AM

Favorite Team Thursday

Calendar:

Byron Center Marshall Elementary

4

Oct 4

8:00 AM to 9:00 AM

Bulldog Fan Friday - Wear Orange/Black

Calendar:

Byron Center Marshall Elementary

5
6

Oct 6

8:00 AM to 9:00 AM

Walk-A-Thon Spirit Week

Calendar:

Byron Center Marshall Elementary

7

Oct 7

8:00 AM to 9:00 AM

Monster (Crazy) Hair Day

Calendar:

Byron Center Marshall Elementary

8

Oct 8

8:00 AM to 9:00 AM

TuTu/Ties (Dress Up) Day

Calendar:

Byron Center Marshall Elementary

9

Oct 9

8:00 AM to 9:00 AM

PJ Day

Calendar:

Byron Center Marshall Elementary

10

Oct 10

8:00 AM to 9:00 AM

Orange/Black Day

Calendar:

Byron Center Marshall Elementary

11

Oct 11

8:00 AM to 9:00 AM

Silly Socks/Walk-A-Thon Shirt Day

Calendar:

Byron Center Marshall Elementary

1:00 PM to 2:00 PM

Walk-A-Thon

Calendar:

Byron Center Marshall Elementary

12
13
14
15

Oct 15

1:00 PM to 2:00 PM

SmokeHouse for 1st Grade

Calendar:

Byron Center Marshall Elementary

16
17
18
19
20
21
22

Oct 22

7:00 PM to 8:00 PM

Growth and Capacity Forum @ Brown

Calendar:

Byron Center Marshall Elementary

23
24
25

Oct 25

8:30 AM to 9:30 AM

Popcorn Day

Calendar:

Byron Center Marshall Elementary

26
27
28
29

Oct 29

8:30 AM to 9:30 AM

Photo Re-Take Day

Calendar:

Byron Center Marshall Elementary

30
31
Marshall SpotLight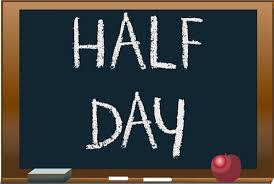 1/2 Day of School
Friday, Nov. 1 is our first half day of school. Students will be dismissed at noon!
Attendance
Please remember to call the office at 616.878.6300 by 8:30am to report your child absent or late. Or you can send an email to our attendance line - meattendance@bcpsk12.net

Growth and Capacity Forum
This meeting will take place on Oct. 22 at Brown Elementary at 7pm.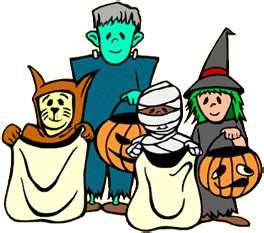 Halloween Parade and Parties
Parade and Party day will be on November 1. See the newsletter and the RSVP that will be coming home for full details!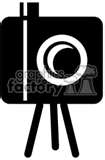 Photo Retake Day
The school photographer will be here on Oct. 29 for any students who need retakes. He will also take pictures of any students new to Marshall. We have extra order envelopes in the office if needed!
Principal's Message
Welcome to Marshall Elementary!
Hello Marshall Families!
I just wanted to remind all families about some upcoming events not only here at Marshall but across the district as well.
As you know, Superintendent Takens is retiring in December. There is one more Superintendent Search Community Forum to be held asking for community input into what you want in a new superintendent. The last forum will take place at West Middle School on September 17 from 6:30-7:30pm. We will miss Mr. Takens and are appreciative for his many years of service to BCPS!
The district is also hosting two Growth and Capacity Forums. The forum series will be designed in a way that one will feed into the other, so please try to make all the forums so your input can be heard by the district. The first meeting will be September 25 at NIS at 7:00pm. The second meeting is October 22 at Brown at 7:00pm. The third meeting will be on November 13 at the high school at 7:00pm. All community members are welcome and encouraged to attend.
We are working on getting the schedule ready for our WatchDOG dad program. A sign up genius will be sent out soon. We are always excited to get this program up and running!
Don't forget the Marshall Tailgate set for Friday, September 20. This is a fun event for the entire family! MAPS will be serving pizza, cookies and water for our families. We hope to see everyone there!
As always, don't hesitate to call with any questions: 616-878-6300.
Go Bulldogs!
John Krajewski, Principal

Read Current Newsletter

Read Marshall's AER (Annual Education Report)

Read Marshall Parent Involvement Policy


Go To Lunch Deposits and Balances


Go to Lunch Menu


Go to Reading Counts Book List