Calendar
Calendar

‹

December

2019

›

S
M
T
W
T
F
S
1
2

Dec 2

3:00 PM to 5:00 PM

Driver Ed Segment 2

Calendar:

Byron Center High School

5:30 PM to 7:30 PM

Driver Ed Segment 2

Calendar:

Byron Center High School

7:00 PM to 8:00 PM

NHS Induction Ceremony

Calendar:

Byron Center High School

3

Dec 3

11:00 AM to 12:15 PM

National Guard at Lunch

Calendar:

Byron Center High School

3:00 PM to 5:00 PM

Driver Ed Segment 2

Calendar:

Byron Center High School

5:30 PM to 7:30 PM

Driver Ed Segment 2

Calendar:

Byron Center High School

4

Dec 4

7:00 PM to 8:00 PM

Spain Trip 2021 Mtg.

Calendar:

Byron Center High School

5

Dec 5

3:00 PM to 5:00 PM

Driver Ed Segment 2

Calendar:

Byron Center High School

5:30 PM to 7:30 PM

Driver Ed Segment 2

Calendar:

Byron Center High School

6

Dec 6

6:00 PM to 8:00 PM

Jazz Dessert Fundraiser

Calendar:

Byron Center High School

7
8
9
10

Dec 10

11:00 AM to 12:15 PM

Air Force Recruiter at Lunch

Calendar:

Byron Center High School

1:15 PM to 1:45 PM

Oakland University - FLEX 1st Floor Commons

Calendar:

Byron Center High School

11
12
13

Dec 13

BC PRIDE Donut Day

Calendar:

Byron Center High School

14

Dec 14

9:00 AM to 4:00 PM

Artastic Rehearsal

Calendar:

Byron Center High School

15
16

Dec 16

Candy Cane Day

Calendar:

Byron Center High School

7:00 PM to 9:30 PM

Artastic Collage Concert

Calendar:

Byron Center High School

17

Dec 17

Ugly Sweater Day

Calendar:

Byron Center High School

7:00 PM to 9:30 PM

Artastic Collage Concert

Calendar:

Byron Center High School

18

Dec 18

Winter Sports Day

Calendar:

Byron Center High School

7:00 PM to 9:30 PM

Artastic Collage Concert

Calendar:

Byron Center High School

19

Dec 19

New Year's Best Dress Day

Calendar:

Byron Center High School

20

Dec 20

Snow Day Morning Day

Calendar:

Byron Center High School

11:00 AM to 12:30 PM

SAN Table

Calendar:

Byron Center High School

21
22
23

Dec 23

No School

Calendar:

Byron Center High School

24

Dec 24

No School

Calendar:

Byron Center High School

11:00 AM to 12:30 PM

Army Recruiter at Lunch

Calendar:

Byron Center High School

25

Dec 25

No School

Calendar:

Byron Center High School

26

Dec 26

No School

Calendar:

Byron Center High School

27

Dec 27

No School

Calendar:

Byron Center High School

28
29
30

Dec 30

No School

Calendar:

Byron Center High School

31

Dec 31

No School

Calendar:

Byron Center High School
Upcoming Events
BC PRIDE Donut Day

Calendar:

Byron Center High School

Parent News December 5, 2019
Spirit Store Online Sale


Ski Club - Student


Adult Ski Pass





Senior All Night Registration Form


Medication Consent Form


Student Handbook - Code of Conduct


Technology Handbook
Parent News will be sent on Thursday of each week during the school year.
Important Links
Spirit Store
Send Money to School
PowerSchool Parent Portal
Schoology
For more BCHS sports news and a current schedule of up-coming sports events, please go to https://byroncenterathletics.com
Ways to follow what is going on at BCHS:
If a student is part of a group or organization, there is a Facebook page or website for these groups. We do not post these groups as they are meant for students and parents in the group.
Spotlight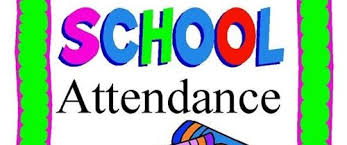 Attendance
If your student is going to be absent or late, please let the office know. You may call the attendance line at 616.878.6610 or email bchsattendance@bcpsk12.net. Please include the student's first and last name, what grade they are in, who is calling, reason for the absence, and contact phone number or email.
Upcoming Dates
December 6 – Jazz Dessert Fundraiser
December 13 – BC Pride Donut Day
December 16 & 17 – Artastic!
December 20 – SAN Table
December 23 - January 3 Break
January 6 – School resumes
January 10 – BC Pride Donut Day
Exams – half days; school dismisses at 11:05
January 15 – 1st & 2nd hour exams
January 16 – 3rd & 4th hour exams
January 17 – 5th & 6th hour exams
Principal's Message
Welcome to Byron Center High School. As BCHS works to help students build success stories, we are also expanding our facilities and adding 70,000 sq. feet of addition off the north end of our building. Construction has begun, and we are limiting our entrance to our west drive only. Please be patient as we work through preparing our facility for growth and meeting the needs of our students.
If you are new to BCHS, welcome! As we dive into the lives of our students, our desire is to meet each student where they are, and help them become the best they can be, and to find their own success story.